Providence Mount St. Vincent in Washington
Paul Boehme, an engineer in the community wrote: "I am a Stationary Engineer @ Providence Mt St Vincent, in West Seattle, Washington. We Engineers are called upon to do most everything here, including the little things for our Residents, including setting up their medical-line telephone systems, program their TV's and help with computers, when we don't have to actually repair their personally owned equipment.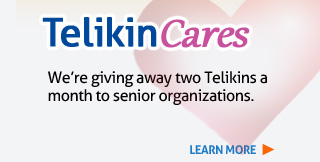 We do have Social Workers, and Aides in our Assisted Living program here, but the Social Workers work limited hours, and the 24hr Aides are not usually computer-literate, so everyone is programmed to call the Engineer, 24\7 coverage.Tonight, I spent about an hour helping a new Resident who has been diagnosed with Alzheimer's.This Resident is not unique, in having Alzheimer's, but the new surroundings and frustration with her computer made her situation very troublesome for her...Part of her frustration is, she has always worked with computers, and been very competent with them, but Alzheimer's has attacked those portions of her brain that has always dealt with computer details.
I went online looking for a computer program...

During this search, I came across your website, and decided your computer would easily make life so much more comfortable for not only this Resident, but, if placed in our Resident Library with our standard computers, all Residents could benefit from AGAIN taking control of their computer-lives.
I urge you to consider donating one of your machines to our facility, and when family members see its benefits, they will want to purchase a private one for their own loved one.Thank you for your time and consideration".Congratulations to Providence Mount St. Vincent!!
Advent Christian Village in Dowling Park, Florida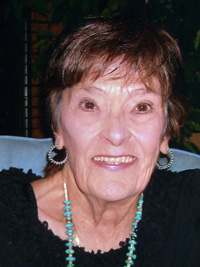 Cindy Johnson, whose mother Rosemary had been a resident and the inspiration for the nomination, wrote:"What Mama missed most when she relocated from San Diego to a quiet, remote retirement village on the banks of the Suwannee River was her computer. Still an active and independent crackerjack at age 79, Mama used a computer to pay bills, do taxes, keep up with news, watch TV & movies, shop online, store images of her artwork, and above all, stay in touch with family and friends via email and Facebook.When I persuaded her to move to Florida to be closer to me, she had to leave behind the computer she shared with my brother. Not to worry, I assured her, your retirement village has a nice computer center. To her great dismay, she discovered... the center recently had been dismantled due to lack of use. Residents many with vision, memory and dexterity limitations had found the standard computers too complicated, too intimidating and too frustrating to operate.Mama's first order of business as a new resident, she decided, would be to get the computer center back up and running. Living 15 miles from the closest small, rural town and at least 50 miles from the nearest city, she needed to reestablish her lifeline to family, friends and the outside world. She would teach other residents, whose friends and relatives were scattered far and wide, to use the computers too. In two weeks' time, staff had reinstalled several PCs and printers at Mama's persistent urging.But Mama died suddenly of a heart attack -- only one month after move-in, and before completing her mission...So it is in memory and honor of Rosemary Christopher ("Mama") that I nominate Advent Christian Village to receive a Telikin so I can help fulfill her dream of providing user-friendly Internet access to the many low-income senior citizens who had become her new neighbors and friends."
Congratulations to Advent Christian Village, in memory of Rosemary Christopher!!