Mt. Zion Community & Senior Center in Mt. Zion, GA
The city of Mount Zion is a small town in West Georgia with big dreams, according to April Fordham, Court Clerk. A few years ago, the city built a new Community and Senior Center, which provides activities for the seniors in the area in addition to a library for all city residents.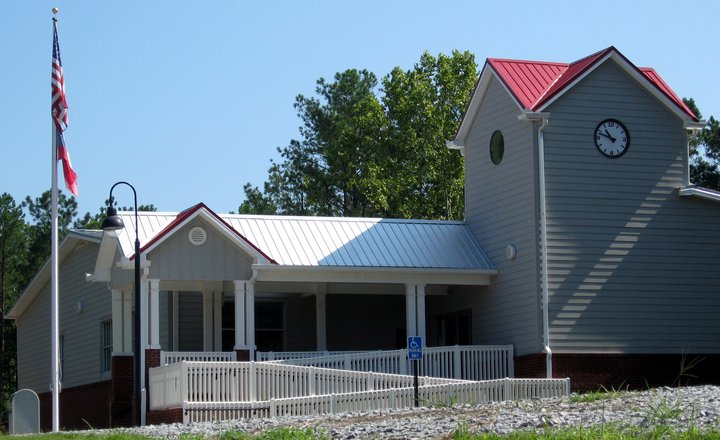 April nominated the Mount Zion Community and Senior Center for our Telikin Cares program because she saw how many of the seniors who come to the center are intimidated by the current computers available. She wrote, If we had a Telikin touchscreen computer, many of the seniors would be able to use the computers on their own and would be able to enjoy not only the information and communication available online, but also the independence they arent always able to enjoy.
Congratulations to the Mount Zion Community and Senior Center! The center is pictured above.
St. Paul's Senior Homes & Services in San Diego, CA
St. Pauls Senior Homes & Services is a non-profit organization providing services to area seniors, including the Program of All-Inclusive Care for the Elderly, also known as PACE. The PACE programs helps low-income seniors to continue to age in their own homes by providing necessary services such as comprehensive preventative medical care, medications and medication management, physical and occupational therapy, an adult day care program, home care, and more.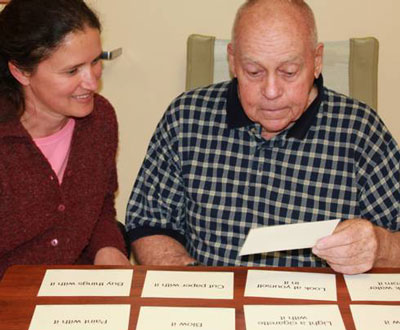 Jaimie Christensen nominated the St. Pauls PACE program. She explained: PACE participants often come into the program depressed, withdrawn, and isolated. Many of these people do not have family nearby and are lonely. By spending time in the day center, other PACE participants and the staff become their family, and they enjoy feeling part of the community. They engage in many different activities, socialize, exercise, and the addition of a Telikin Touch computer would be a great addition to their day!
Congratulations to the participants in St. Pauls PACE program and thank you to Jaimie for nominating these seniors!